The Bonner Institute is responsible for the TCNJ Bonner Scholars program, as well as the New Jersey Bonner AmeriCorps Program, and the TCNJ Bonner Volunteer Program.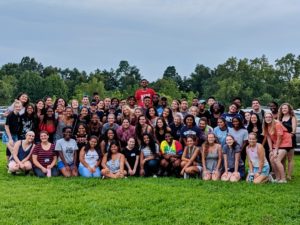 Bonner Community Scholars at TCNJ: Access to Education, Opportunity to Serve
Who We Are
Dedicated, Passionate, Inclusive: TCNJ Bonner Scholars are a diverse group of 80+ students who complete 300 hours of service and training, and receive a need-based tuition scholarship.
What We Do
More Than Community Service: TCNJ Bonner Scholars complete capacity-building service at over 20 local organizations. They engage in workshops to develop leadership and civic engagement skills, and travel around the country and globally to broaden their horizons.